In 1986, I was a fledgling researcher at ABC News, and had all but ditched my Russian literature obsession of the last several years. The shelves in my sunless rental on West 73rd Street heaved with the volumes that had nursed me through four years of college. The weathered text of Bely's Petersburg sat aside the brick that was Bulgakov's Master and Margarita, next to the Ardis Press translations of contemporary writer Vassily Aksyonov, author of Ticket to the Stars and The Burn, on whom I had written my Princeton senior thesis. But the draw of these books was fading against my new proximity to media celebrity.
Mostly, I vied, along with the other female minions on staff, for the attentions of Peter Jennings. So I was ecstatic to be tapped for duty in Moscow that winter, when the show would relocate there for the 27th Party Congress.
Gorbachev was already viewed as a reformer, but the meeting, with its thousands of delegates, would be the first time he would launch to all his gray comrades (and to the world) the official ideologies of glasnost—or openness—and perestroika—restructuring.  Among my assignments was to freeze for hours on the sidewalk with my camera crew near the entrance of the Kremlin and ask MOTS (men on the street) about Gorbachev's leadership and directives.
One person after another whispered wishes into my mike about the writers and thinkers who had been silenced during old-style Soviet rule. It was still hard to get a lot of the basics in the USSR during this time—boots, fruit, milk, clothing—but the people I interviewed were thrilled about the prospect of finally, freely reading books by their own writers.
When I returned home, I watched as Gorby's newly liberalized literary watchdogs began to rehabilitate dead writers and poets. Slowly, the works of Vladimir Nabokov, Marina Tsvetaeva, Vladislav Khodasevich, Nikolai Gumilev, and Andrei Platonov began to pop up in Moscow. Thematically, the Writer's Union seemed to loosen up as well. Anatoly Rybakov's samizdat, anti-Stalinist novel Children of the Arbat and Yuri Trifonov's The Disappearance were both published to loud, self-congratulatory fanfare. But what about the living, those actively writing as émigrés or exiles or both, those who had been tossed out, or gagged and forced out? In August 1987, I rounded up seven of the best-known Soviet émigré writers for The Christian Science Monitor to get their take on the literary reforms coming out of Moscow.
Recently, almost three decades later, when I came home after a stay in Russia, I decided to unearth the transcripts of these conversations. At first, these interviews seemed like quaint souvenirs of the Cold War, relics like obsolete Soviet T-72 tanks. But today Russia is once again conjuring up its own definition of 'democracy' and even of 'freedom'. Whatever the shifting political context or the relative expansion and contraction of personal expression in Russia, I found that these authors offered subtle insights about the act of writing itself and how it relates to the act of being heard.
Over the next three days, I will share transcripts and letters from Joseph Brodsky, Vladimir Voinvich, and Yuz Aleshkovsky from the summer of 1987. At the time, all had been recently published in the US: Joseph Brodsky's book of essays Less Than One came out in May of 1987; Vladimir Voinovich's Moscow 2042 and Yuz Aleshkovsky's Kangaroo in 1987 and 1986, respectively.
Joseph Brodsky
In May of 1987, Brodsky resigned from the American Academy and Institute of Arts and Letters in protest of the organization's induction of the Soviet poet Yevgeni Yevtushenko as an honorary member. "He throws stones only in directions that are sanctioned and approved," Brodsky wrote. "He's a weather vane."
In July 1987, on a sweltering afternoon, I slipped out of the ABC newsroom at lunchtime to go meet Brodsky in his ground floor Greenwich Village apartment. He had already undergone at least one open-heart surgery, and when he learned my father was a cardiologist, he relaxed considerably, and joked frequently about my hoped-for medical knowledge, should something go awry. In spite of his compromised heart, he smoked heavily, and swilled what seemed like gallons of black coffee. Later that year, he was published in his homeland in the journal Noviy Mir, shortly after he won the Nobel Prize in literature.  What follows is the transcript of that first conversation, with a focus on his answers rather than my questions.
Marcia DeSanctis: Thank you for inviting me here and agreeing to be interviewed.
Joseph Brodsky: I would rather lie than tell the painful truth. I'm desperately afraid of hurting people. I'm a Gemini – given to moods – I once put my cigarette out in someone's coffee. But I warned him first.
MD: What's the last thing you wrote?
JB: What's the last thing I wrote? A postcard to my friend.
I want to be in Paris

That's where my car is.
MD: How hopeful are you for glasnost, in the literary realm?
JB: Glasnost derives from the word 'goloc' meaning voice – literally, announcement, herald or publicity. Something being made public. I don't take any of it too seriously.
It's possible that political changes can engender greater art. Whatever the changes, what it will come down to is publication of certain 'forbidden' writers. People from the 30's – Platonov, Tsvetaeva, Ahkmatova, Mandelshtam, Zamyatin – and then what? Right now, there's lots of excitement about their works, books like Dr Zhivago.
Then you look at the writers who are alive and operational. You have to ask, are they of any consequence? When we talk about suppressed literature, we tend to invest that literature with qualities it doesn't have, we fashion it to the imagination. Because it's suppressed, it has to be great. That's my suspicion. But what if the literature is no good? People expect all Russian literature of the 20th century to be great because of the constrained circumstances it was written under. That may not be the case. Russian readers' aesthetics are not such a great novelty. Russian readers are more experienced than Russian writers. If you've read Proust or Faulkner, you're not so keen to read Nabokov.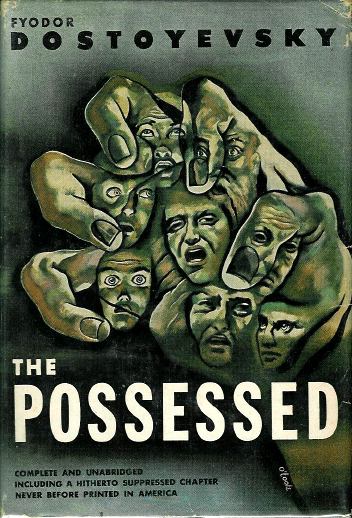 MD: Then who do you consider the most significant writers in the Russian language?
JB: The Possessed by Dostoevsky is still the best and most accurate example of the Russian psyche in literature. Platonov is one of the greatest Russian poet, absolutely singular. And Tsvetaeva. These are huge and significant writers. For Russians, Tsvetaeva might be the most important of all. In general, the tenor of Russian literature is consolation – the justification of the existential order on the highest plane of regard. Justification for the Russian nation. Tsvetaeva is a departure from that – her voice doesn't offer that. She was a writer who regarded reality as unjustifiable – controlled, in a sense, by arbitrary force- the philosophy of discomfort in negative human potential. Her spirit and the spirit of her writing is totally non-orthodox, Calvinist, provides you with discomfort. What distinguishes a writer is the spiritual information the writer offers. Nabokov doesn't offer that. For all his elegance and precision, he's a soothing author but Tsvetaeva is of more consequence.
MD: Does the West have as much reason to be optimistic about Gorbachev as we think we do?
JB: With my conspiratorial mind, I would hope that there's some grand design behind these new policies. This system of social organization has terrific potential, because, with the Soviet Union's doomed economy, the country couldn't ever hope to compete.
Gorbachev can create an enlightened nation because he is an enlightened tyrant, a real Rousseauian dream come true. Now, the tyrant has good reading taste, so he can turn the nation into a coherent readership. When you read something enlightened, you integrate it, somehow, into practice. Basically all people of the East are romantics. They are not given to the rule of reason. Even Gorbachev is a romantic Leninist. Lenin was a romantic Marxist. And Marx was a utopian thinker.
Gorbachev thinks, we're changing the world! He has the machinery at his disposal to make life more substantial and even create a new order of civilization in the midst of this hopelessly doomed system. At least he has the means of mass information. He does it for his ideal version of the universe – that people will fare better if they've read all those things he has read. He has potential, I suppose. But I can't believe anyone can retain any shred of humanity who has gone through the Soviet hierarchy. And why should the Russian people be so happy now about Nabokov, or Pasternak, or whomever? This literature belongs to the nation. It belongs to the people. And it was stolen. So now the thief returns it? Why should I now be grateful to the thief?
MD: What is your prediction about the prospects for exiled writers like yourself and contemporary Russian literature overall?
JB: Living writers like Aleksandr Solzhenitzyn (The Gulag Archipelago) should be treated the same as dead writers now. Everyone should be published. It's nobody's business who left the country and why. But an authoritarian state operates according to its own interests. Literature fits into that. Real freedom is when a society publishes what is good and profitable. The day will come when there'll be private publishing houses in the Soviet Union.
For me, literature was 20 or 30 names. When I was younger, those names stood for 'literature'. Now literature has become an almost demographic phenomenon – there are as many writers as rock groups. I read the work of a contemporary author with reluctance. I'm not a reader. I'm a writer. I'm not curious who tackles the burning issues of the day more successfully. I'm interested in literature, and not the reflection of current problems. As Stendhal said, "The novel is the mirror you carry along the big road."
When the writer's unique experience and existence has been laid threadbare, we are left with someone bulky, unwieldly or jeering. I'm generally repelled by the style of émigré writers (except Sergei Dovlatov and Yuz Aleshkovsky ). I like Voinovich but I read it sparingly, there is too much satirical bent for me. This started with Gogol – the depiction of metaphysical horror.
MD: How important is it to you whether or not you are published in the USSR?
JB: I have no principles, I have only nerves. I've never cared very much about what's happening with my work. I was lucky to have people in Russia interested in me, without having been published. I don't give a damn whether I am or am not published there. I know that one day, I'll die and will be published.
I write little poems when I feel like it. Over the years it became my profession. What started out as a deviation became my occupation, and from there came discipline and routine. I trust inertia more than the creative impulse. Stravinsky said, "I do it for myself and my probable alter ego." I think that every writing career starts as a personal quest for personal betterment. To achieve some kind of sainthood, to make yourself better than you are. You quickly notice that the pen operates more efficiently than the soul. More success as a writer means the loss, somewhat, of the soul. You get on a collision course, and away from your original goal. This results in a terrific personal crisis. Take Gogol, who threw the manuscript of Dead Souls into the fireplace. To bring the work together with the soul as much as possible takes extraordinary effort. It's no different today than when I was 24.
You speak English quite well but you write in Russian. Is it problematic as a writer to be exiled from your mother tongue?
The only problem with writing in Russian is that it matters to hear speech on the streetcar. Those things set you up to find the words in your gut. Elsewhere, you're bound to become idiosyncratic, hermetic, self-sufficient. You derive pride from being self-reliant. You become an autonomous system, a spacecraft, and it depends on how strong your batteries are. But in the long run, you're an autonomous entity anyway, one way or another. The less you deceive yourself, the better. Otherwise, the result is a tragic worldview.
Marcia DeSanctis is a journalist and writer whose work has appeared in Vogue, Town & Country, O the Oprah Magazine, The New York Times, The New York Times Magazine, Travel & Leisure, Best Women's Travel Writing 2011 & 2012, and Best Travel Writing 2011 and 2012. Her Lost & Found on Graham Greene's The Comedians was in Tin House Issue #54. In 2012, she was the recipient of 3 Lowell Thomas Awards for Excellence in Travel Journalism, including the SIlver award for Travel Writer of the Year. Previously, she was a producer for ABC, NBC, and CBS News.
Tune in tomorrow for the interview with Vladimir Voinovich.